Following the info from the chatter on the web recently about being able to use the eSATA port on the Tivo Series 3, I ordered an Antec MX-1 enclosure and a 750Gig disk and updated mine to 1TB of storage.
Kicking it in was rather simple.
Here the Tivo is activating the disk during boot: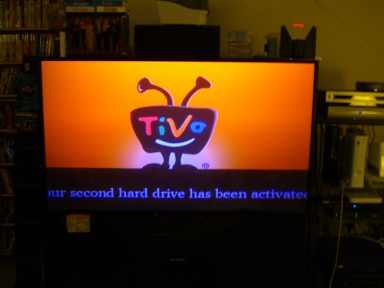 Note the new storage estimates.. w00t: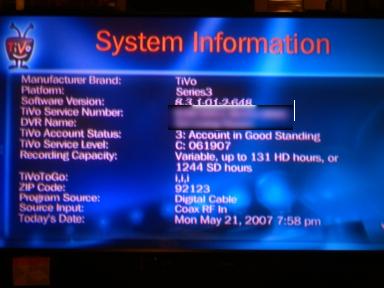 Yeah, that's 51 DAYS of standard def programming storage. Wow.